Busy Summer of Stream Work Already Underway on East Fork Lewis River!
Friends of the East Fork (FOEF), with collaboration from Healing Waters Veterans, Boy Scouts, and individual volunteers have already started doing land and water habitat restoration and maintenance conservation work on the East Fork.
Earlier this spring we assisted WA Fish and Wildlife in the loading of about 130,000 chum salmon fry into the Swanson Chum Channel on the lower East Fork. This is part of a multi-year program under Bonneville Power to restore chum salmon in the Columbia River System.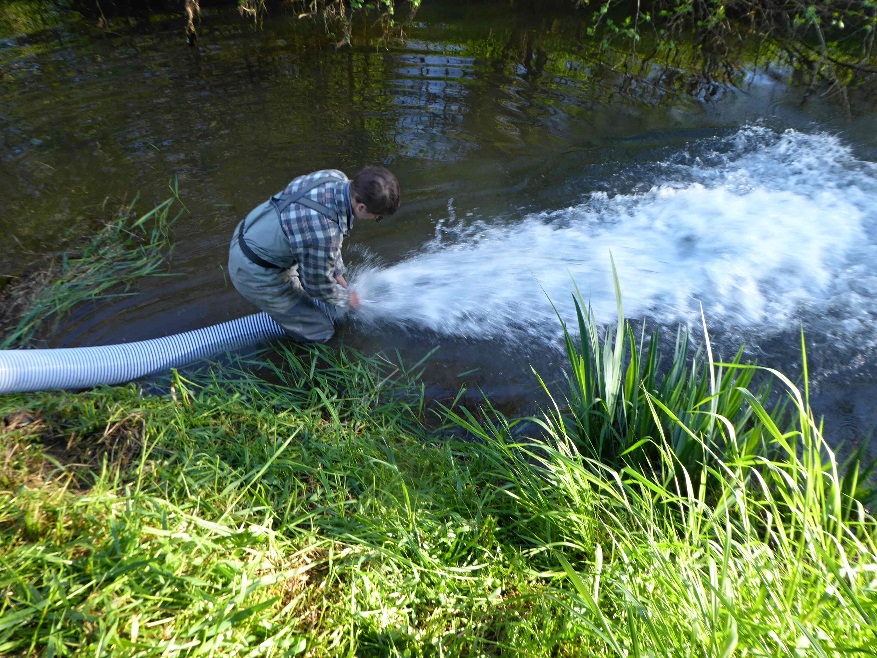 Additional plantings of Osier trees and bushes were done on the Swanson Side-channel which provides cold water refuge for small salmon during the hot summer water temperatures. Instream Christmas Trees were also added for cover late last fall.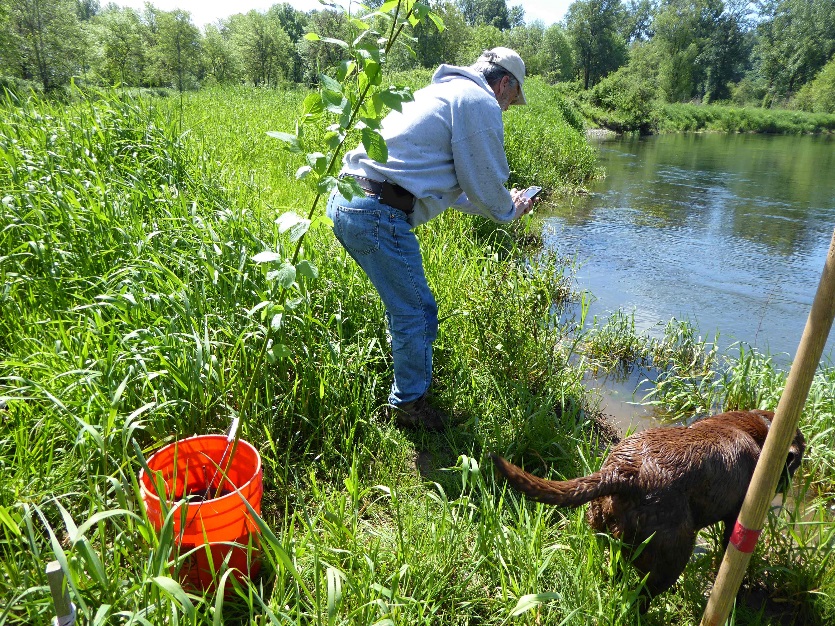 Follow-up plantings of more Osier trees was also done at the log and root-wad fish habitat in-stream treatments at the Swanson-Powerline River Bend.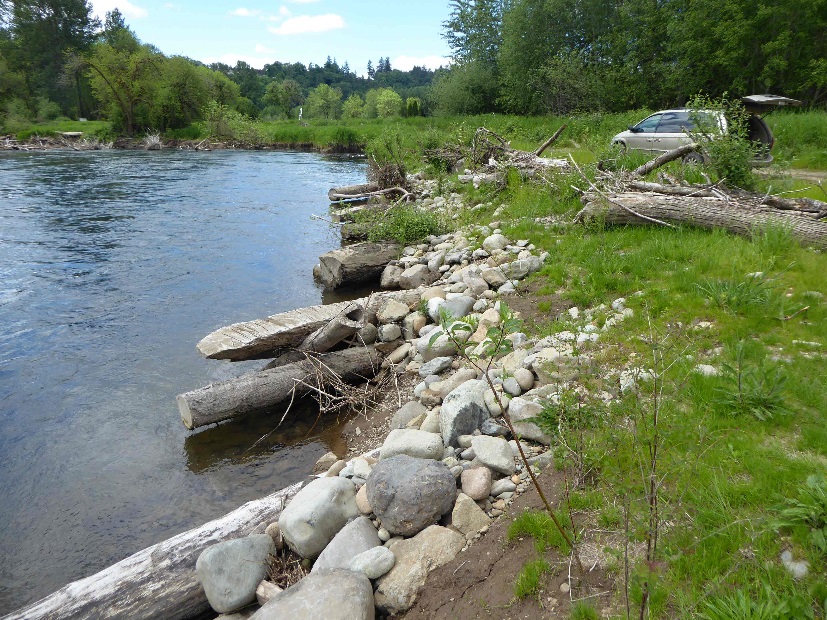 On lower Manly Road Creek near Grace Lodge, in cooperation with FOEF and Clark County, the Boy Scouts removed about 700 ft. of blackberry growth, and then planted Osier trees and snowberry bushes that were donated to us by the Natural Reproduction Nursery. Dave Brown of Wild Fish Rescue also showed the scouts how he rescues stranded fish that are about to die, and then puts them back into the stream when the rainy season returns.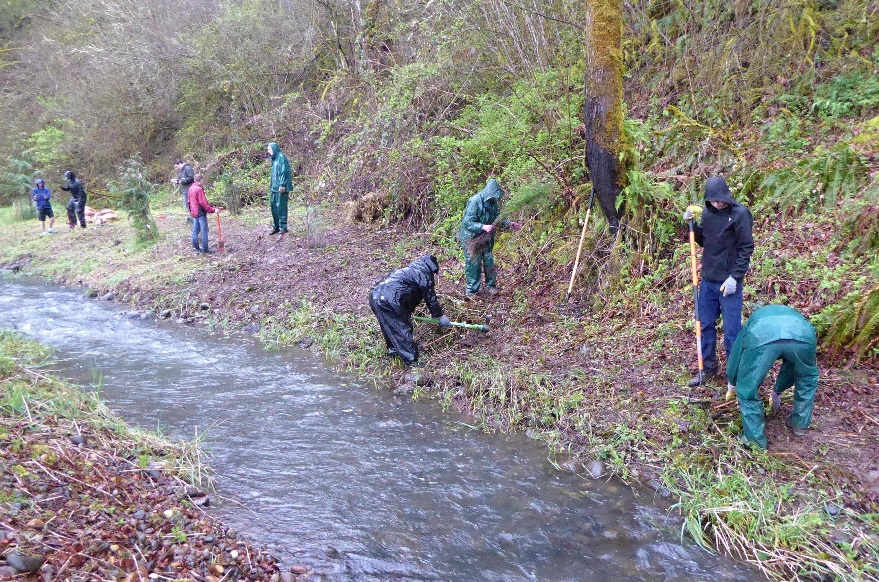 The two salmon and steelhead pools we maintain on lower Manly Road Creek were also maintained and there was salmon spawning in the riffles just above the pools. These are major fish (fry and juveniles) rearing pools that we created in conjunction with Fish First over 12 years ago. They empty into the East Fork just a few hundred feet below. Visitors to Daybreak Park can walk downstream from the Fisherman's parking lot and visit the area.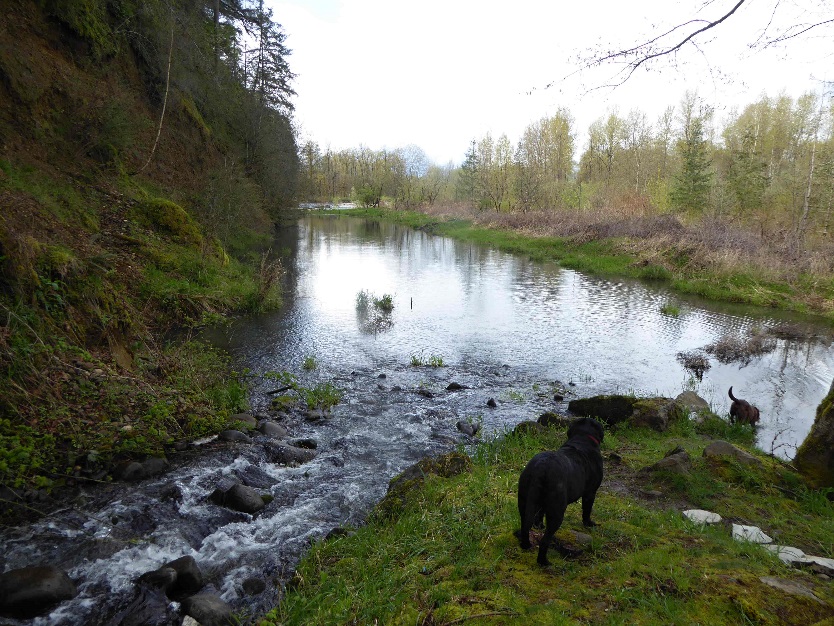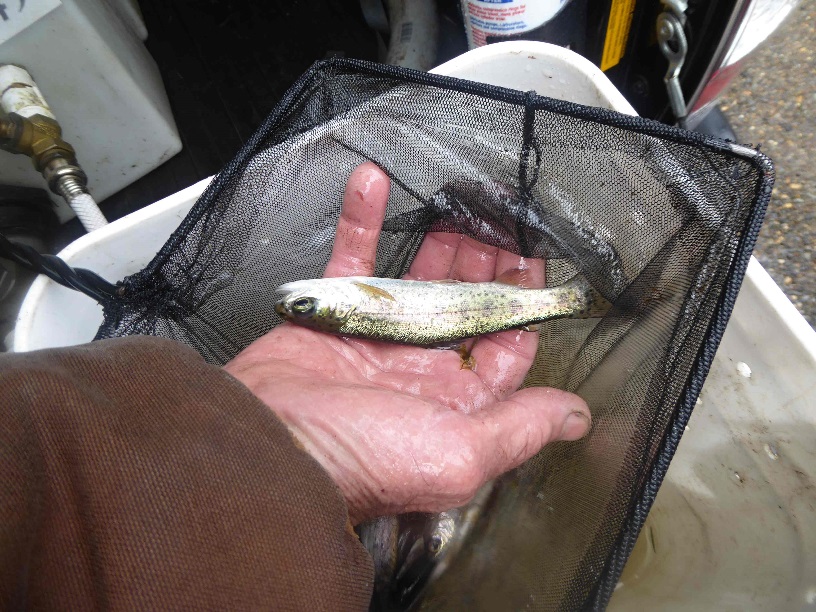 Using GoPro cameras, the FOEF volunteer field team has also been taking underwater video of our stream projects and various deep pools to see if and how many salmon and steelhead fry and juvenile fish we have using these sites in the lower East Fork.
Another new effort about to get underway with the assistance of volunteers from the Salmon Creek Fly-fishers chapter of the Healing Waters Veterans Group is to fly various areas of the lower East For with Drones, in order to observe our projects from a new view as well as investigate potential new project sites.
And, of course the summer brings on need for various kinds of project maintenance as well as data gathering for new projects either already identified or for those to be developed. Volunteers to help in the field to gather data and to record data are always welcome – JUST CONTACT US!.
THIS IS A "SNAPSHOT" OF SEVERAL PROJECTS PLANNED FOR THIS SUMMER