LOWER EAST FORK LEWIS RIVER – LANDS AND STREAM PROJECTS UPDATE
Swanson-Powerline Bend Streambank and Fish Habitat Restoration Upstream of La Center, WA
The Powerline Bend project is designed to stabilize an 800 ft. section of the river that lost over 35 ft. of streambank in the last 3 years, along with causing severe sedimentation to key salmon holding pools and spawning sites downstream. The project includes upper and lower riffles used for spawning by salmon and 2 very deep pools where adult salmon hold and where salmon and steelhead fry can use "stacked log complex" treatments. The road adjacent to the project washed out during a major flood last year, it was also rebuilt.
This is the most recent project in a series of 3 instream projects to rebuild this side of the river, which has been extensively degraded at an increasing rate over the last 15 yrs. This project was all done with donated materials, equipment, equipment operators, design, and supervision. Approximate cost value of the project was about $140,000. Friends of the East Fork, Swanson Family, Colf Construction, CADMAN Sand and Gravel, Pacificorp Power, Healing Waters Veterans, Clark Cons. and WA Dept. of FandW teamed up and got the project done.
Preproject Extreme Bank Erosion and Tree Loss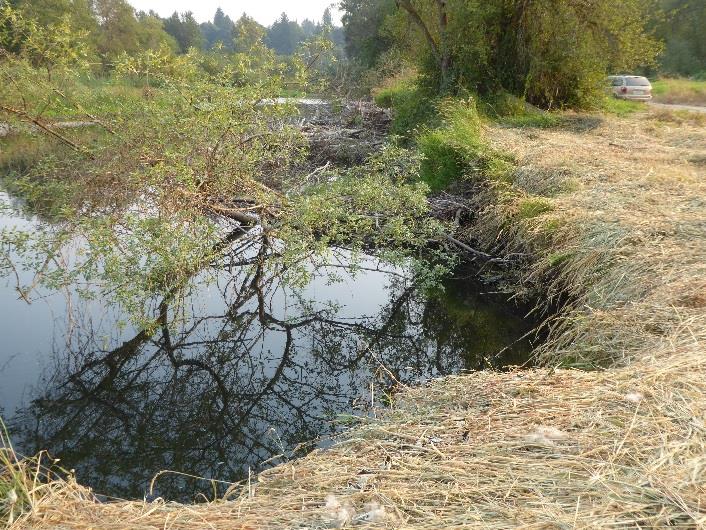 Excessive Gravel Bedload Sediment Buildup – Bi-Modal Bar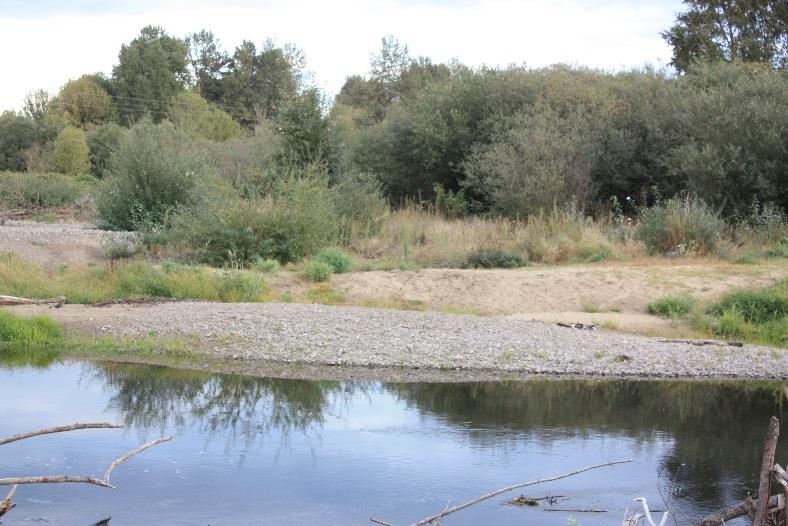 Logs Being Placed in Stream Bank Slots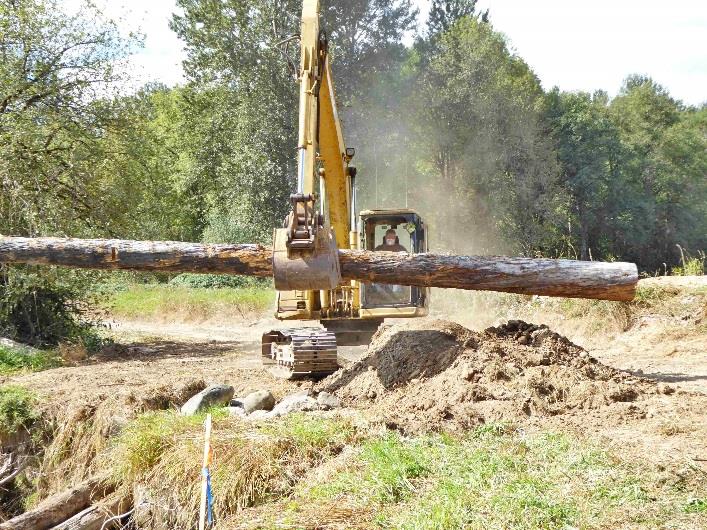 Installed Stacked Log Complex Treatments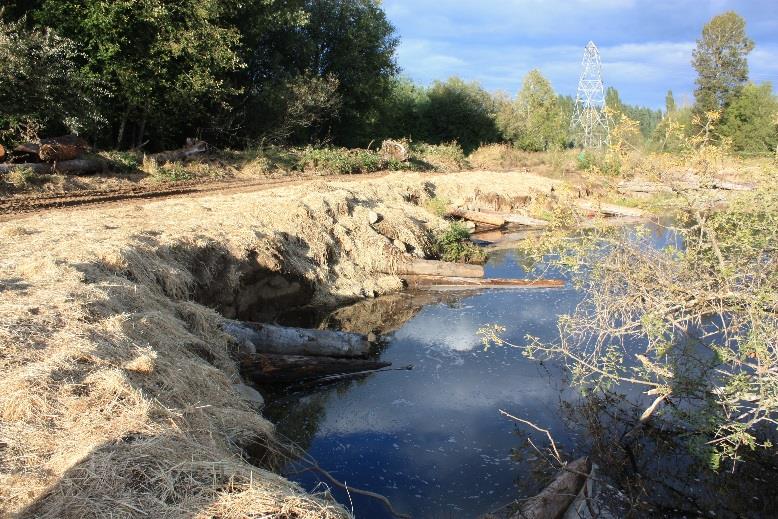 The project reach has been monitored over time for presence of fish. We use "GoPro" underwater cameras, summer low flow continuous "HoBo" temperature recording units, and now a professional licensed drone pilot/owner has flown the project and will donate more flights over the coming year to provide video documentation. At this time, between Fish First and Friends of the East Fork, we have done a mixture of 38 small and large projects between Lewisville Park and La Center, WA. This included work on Mason Creek, Rock Creek North, Manly Road Creek, and Lockwood Creek. There were also 2 steelhead fish habitat projects done in the upper East Fork in cooperation with the US Forest Service. And, we also collaborate with Dave Brown-Wild Fish Rescue that raises about 35,000 rescued steelhead and salmon each year. Volunteers as well as members are encouraged to help out.
Powerline Bend Project Photos taken with a Drone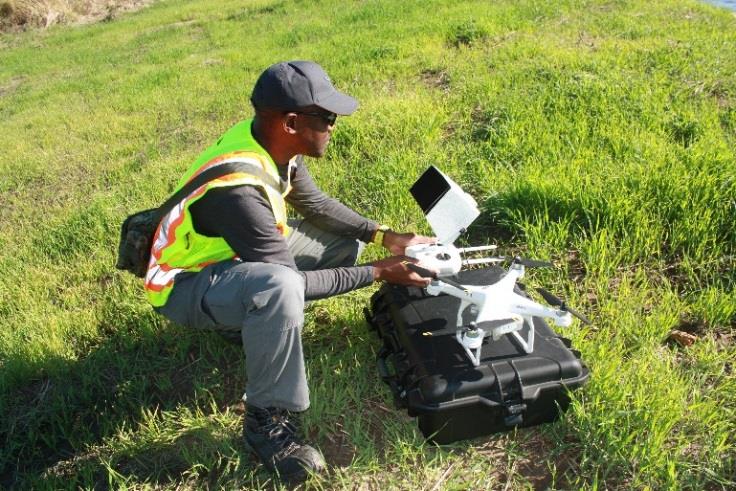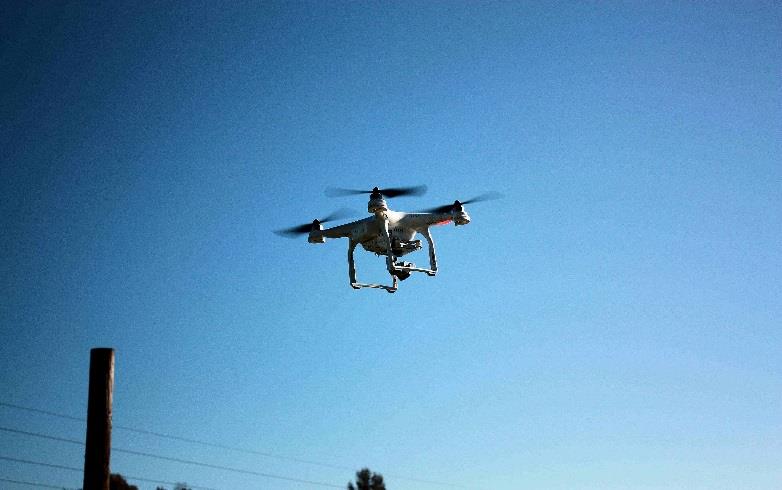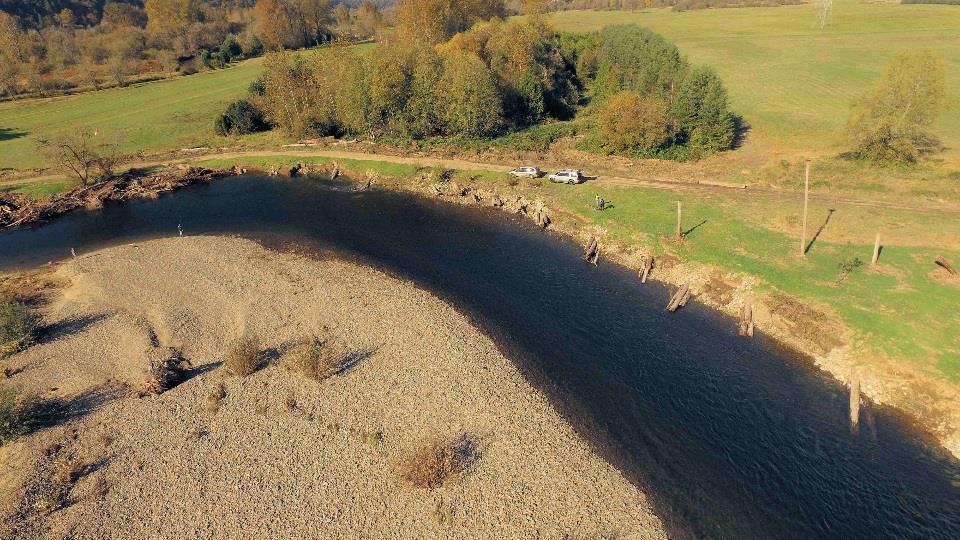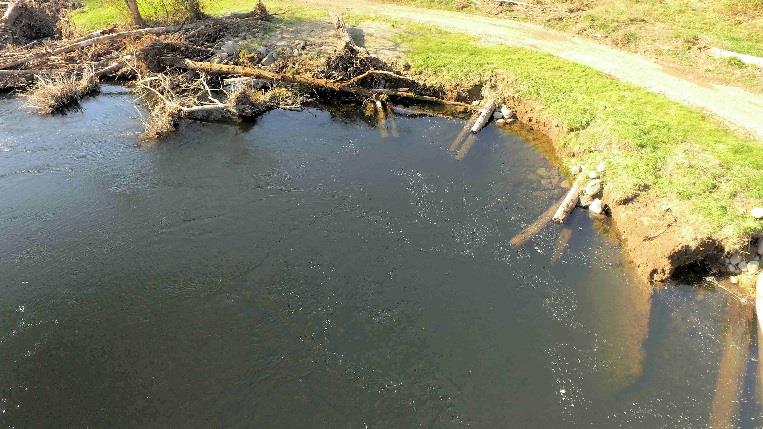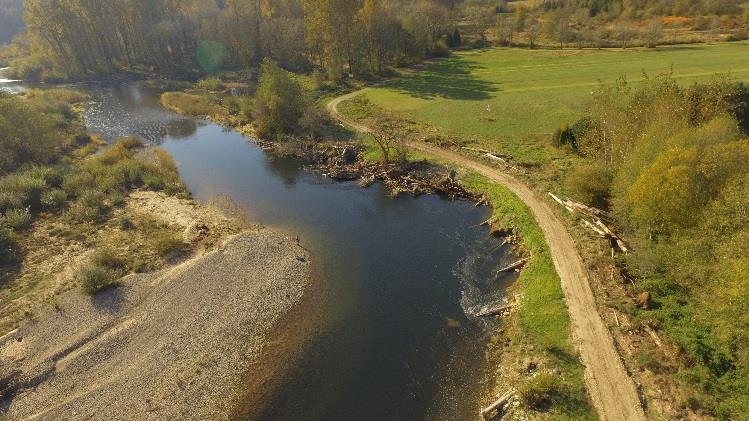 Recently, Oct. 2017, a flood of 11,000 cfs. (Heission USGS Gage) occurred after the project was built. Normal "bankfull" flooding is about 5,300 cfs in this reach of the East Fork. There was very little bank erosion and the project stood up well from this flood event.
Treatments Move Thread Line of Stream Energy Away From Streambank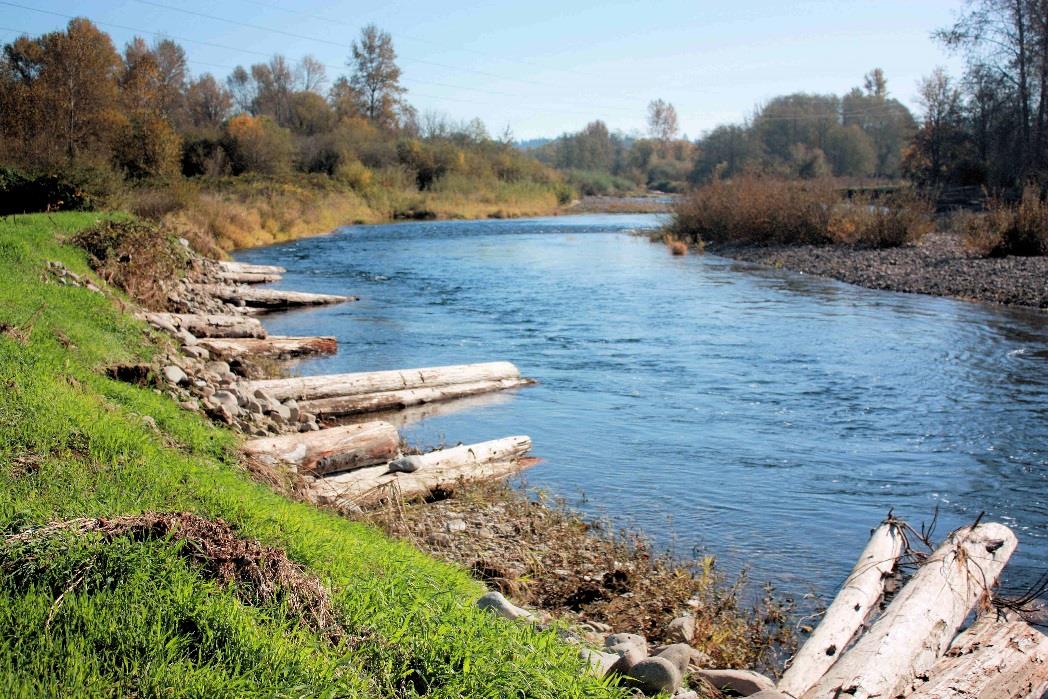 Time For Battery Change and Then Back To Flying More Video Again